Unapologetically Empirical
We are intentional and unrelenting in our focus on building best-in-class bi-and multispecifics through rigorous science and verifiable observations.
Trailblazing. Empirical. Best-in-class Bi-and Multi-specifics.
Pioneering unique bi-and multispecific antibody signatures that build on what's known to create best-in-class therapeutics with increased specificity, reduced toxicity, and unparalleled efficacy.
We build on the foundation of what others have discovered to make better molecules to treat known cancer targets.
We are all touched by cancer. We are driven as a company in order to improve treatments that help cancer patients thrive. Always learning and thirsty for knowledge, we dig deeper and explore further to build better.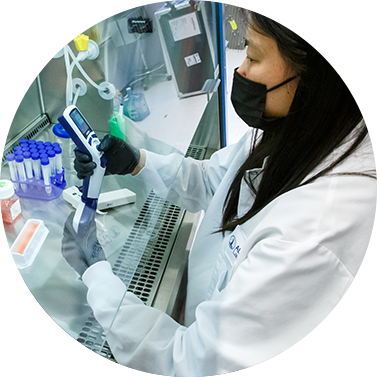 Respect and care for each other is the energy that fuels our drive. We are a team of strong individuals, each with unique skills.